vernissage 24 september 2022
The Sappers - Kongo Kinshasa
Being a Sapeur is more than a way of dressing, more than a hobby and more than a way to earn money and respect. It is a prestigious fraternity with its own moral and social codes and ultimately it is a way of living and surviving.
Dressing up and parading in the streets makes them feel important, allowing them to forget their daily struggles in mono-caotic Kinshasa, in the Democratic Republic of Congo.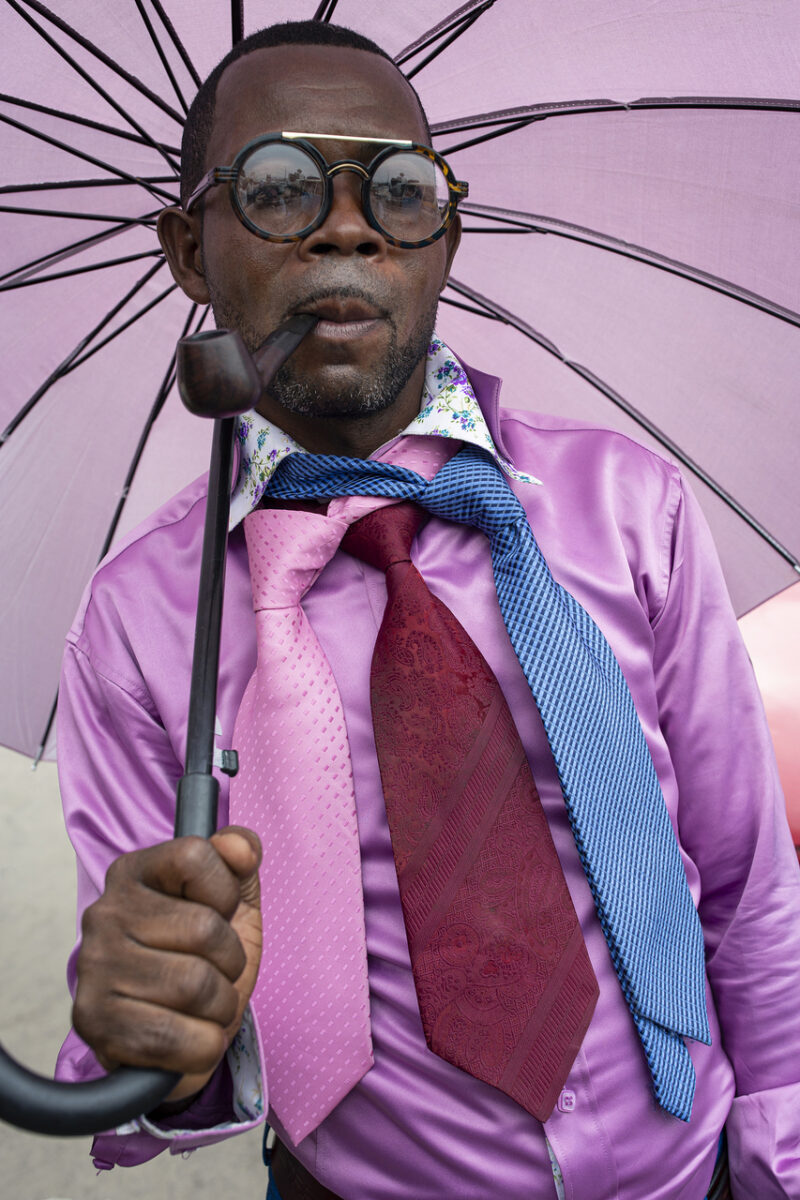 Welcome to meet the Sappers
Sapeurs try to imitate an exclusive lifestyle that they imagine exists in Europe. Although they are often treated as local celebrities, it is in the poorest neighbourhoods that they spend their entire lives, and most will probably never visit cities like Paris or Brussels, the capitals of the countries that colonised the two Congos.
Rival Sapeur groups compete for attention and visibility on the streets, and they often appear at major events and on TV and radio programmes.
sape is a unique subculture within the Republic of Congo and the Democratic Republic of Congo. The project was photographed in Kinshasa, drc 2012-2019.
Per-anders pettersson (1967) is a Swedish photographer based in Cape Town, South Africa. During his 35-year career, he has covered a wide range of international news events and worked on assignments and projects in over 100 countries. Since 2000, Pettersson has focused on stories and long-term projects from countries on the African continent. His images have won numerous prizes and awards and he has had several solo exhibitions in Sweden and internationally.
His first book, Rainbow Transit, which followed the emergence of democracy in South Africa over 20 years, was published in 2013. His project African Catwalk, about the African fashion industry, was published in 2016. His new book "The Society of Ambianceurs and Elegant People" will also be released in conjunction with the exhibition Les Sapeurs.